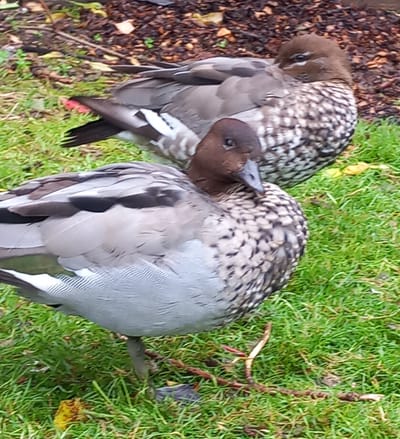 Pekin Quality Waterfowl is a small company created when our original company closed to make way for our real dream. We specialise in rare and unique waterfowl from all over the world for private collections and aviaries. We are making it our main goal to raise the number of endangered waterfowl like the endangered Hawaiian Nene goose.

We are constantly expanding our flock and aim to introduce at least 4 new species each year. All our birds are closed rung to ensure they can be identified.

We are extremely passionate about what we do and although we have extensive knowledge of the birds we keep we are always learning new fascinating facts about them.

Please consider donating to help us continue in the fight to protect rare species from extinction:

https://www.paypal.com/donate/?hosted_button_id=AU9SNDNZZFP2A

If you have any questions then please feel free to drop us a message or give us a call!